Official ITF Umpire Seminar in Minsk
Official ITF Umpire Seminar will be held in Minsk on 29-30th November 2017, during the "Open Cup of CIS".
This seminar wil be conducted by GM Michael E. Prewett, president of EITF.
Its main goal is to inform and instruct umpires about the update of tournament rules as approved during the World Championship in Korea 2017.
Seminar fee:
§ 100 EUR – with ITF booklet
§ 150 EUR – without ITF booklet
Certification:
§ 30 EUR – Certificate of participation issued by GM Prewett
§ 80 EUR – International Umpire certificate class B (ITF booklet holders)
§ 150 EUR – International Umpire certificate class A (ITF booklet holders)
Accommodation & main contact:
For application and more information regarding accommodation, visa or other please contact directly the organizer – Mr. Viachaslau Berzhets, .(JavaScript must be enabled to view this email address)
Slo Open 2017
Romania Open 2017
Romania Open 2017, Oradea, Romania, Jun 9-10th 2017
Download info pack HERE
European Championships 2017 - invited Umpires
LIST OF THE INVITED UMPIRES PUBLISHED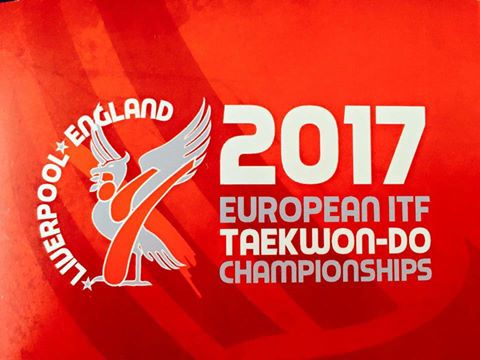 in the link below please find an official letter from Grand Master Prewett regarding the list of invited umpires for 2017 EITF Championships in Liverpool.
Prague ITF Umpire Course 2017/01/27-29
International Technical Seminar - Israel
Next event
EITF European Championships 2017 Liverpool, ENgland
Follow EITF web page for the news on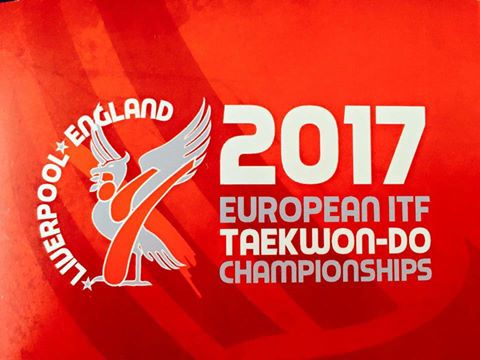 Downloads
DRAWS
SCHEDULE
Info pack for Championship in Thessaloniki, 2016
703 competitors, 31 countries, more than 300 coaches, officials and followers gathered at Thessaloniki for the EITF EC 2016.
EITF wishes a lot of success to all the participants.
Championships official web site; http://ec2016.itf-taekwondo.gr/
7th Lehel Vezér International ITF Taekwon-Do Cup
Dear members
we would like to invite you to the 7th Leher Vezer International ITF Taekwon-do Cup in Hungary.
Please find more info in info pack (link at the Upcoming events or Calendar section)