EITF European Championships finished
Posted: 07/02/17

EITF President's Report from European Championships 2017
Dear Grandmasters, Masters, Presidents of NGB's and EITF Members,
I am very pleased to report to you all that this year's European Championships was a huge success. I was personally very pleased that I was supported by our ITF President, Prof. Ri Yong Son throughout the Championships, showing a close working relationship between EITF and ITF, demonstrated that we all one family.
The Echo Arena was a superb complex to hold the Championships, situated within walking distance to all the hotels.
After a spectacular opening ceremony with guest speakers Mike Moran MBE, Prof. Ri Yong Son and myself, enriched with a great performance during a festival of music and dance portraying the history of Liverpool, concluding with all the participants and the audience joining in singing the famous Beatles song "All We Need Is Love" which left everybody in a wonderful mood everything was ready for the Championships to begin.
There were 32 countries that attended the Championships, 30 of these countries had competitors, totalling over 800. This is a record entry for our EITF Championships. Over the last 4 years our participant numbers have increased on average by 100 per year. There was a total of over 1300 participants from all over Europe. The event was also live screened on the internet to 88 countries with a total of 227.065 live viewers throughout the Championships.
Over the next four days of the competition, I was very pleased with the general attitude of coaches and competitors, demonstrating the true value of Do. This made the work of tournament committee and umpires much easier.
I would like to take this opportunity to personally thank the tournament committee, led by Mr Burian, my umpire committee and all the umpires. Without their diligent work and commitment, it would be impossible to hold these Championships. I would also like to thank Master Alan Clark and Carrie King and their team in ITF England for all their hard work. I'm not sure they slept for four days!
At the end of the Championships the EITF flag was taken down and I personally handed over to Mikhail Kolvart for safe keeping until next year's Championships in Tallinn.
I would just like to conclude by thanking everybody who worked and were involved in this most successful Championships. I look forward to seeing you all at next year's Championships.
Yours Sincerely
Grand Master Michael Prewett
President EITF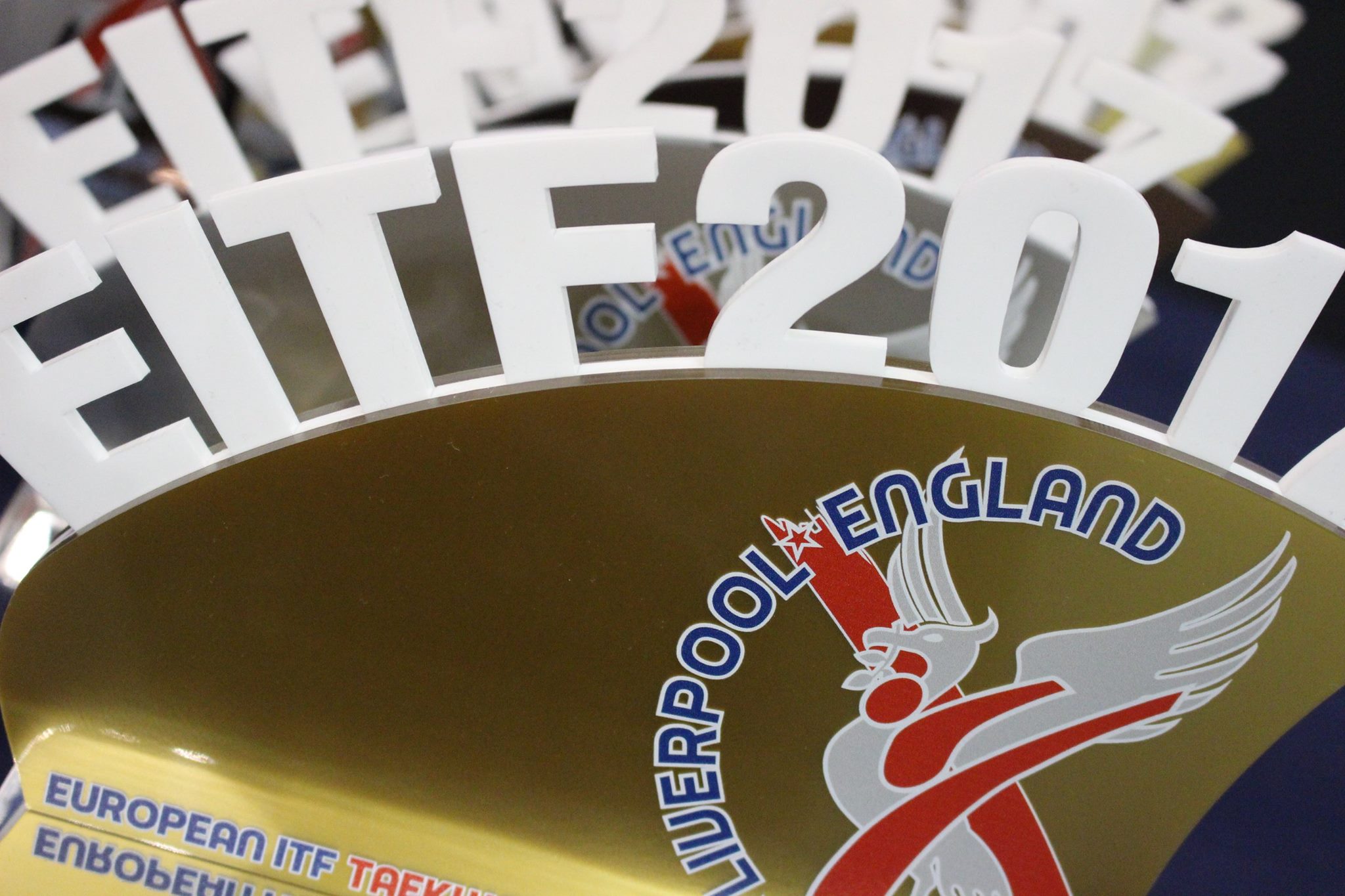 Details from the competition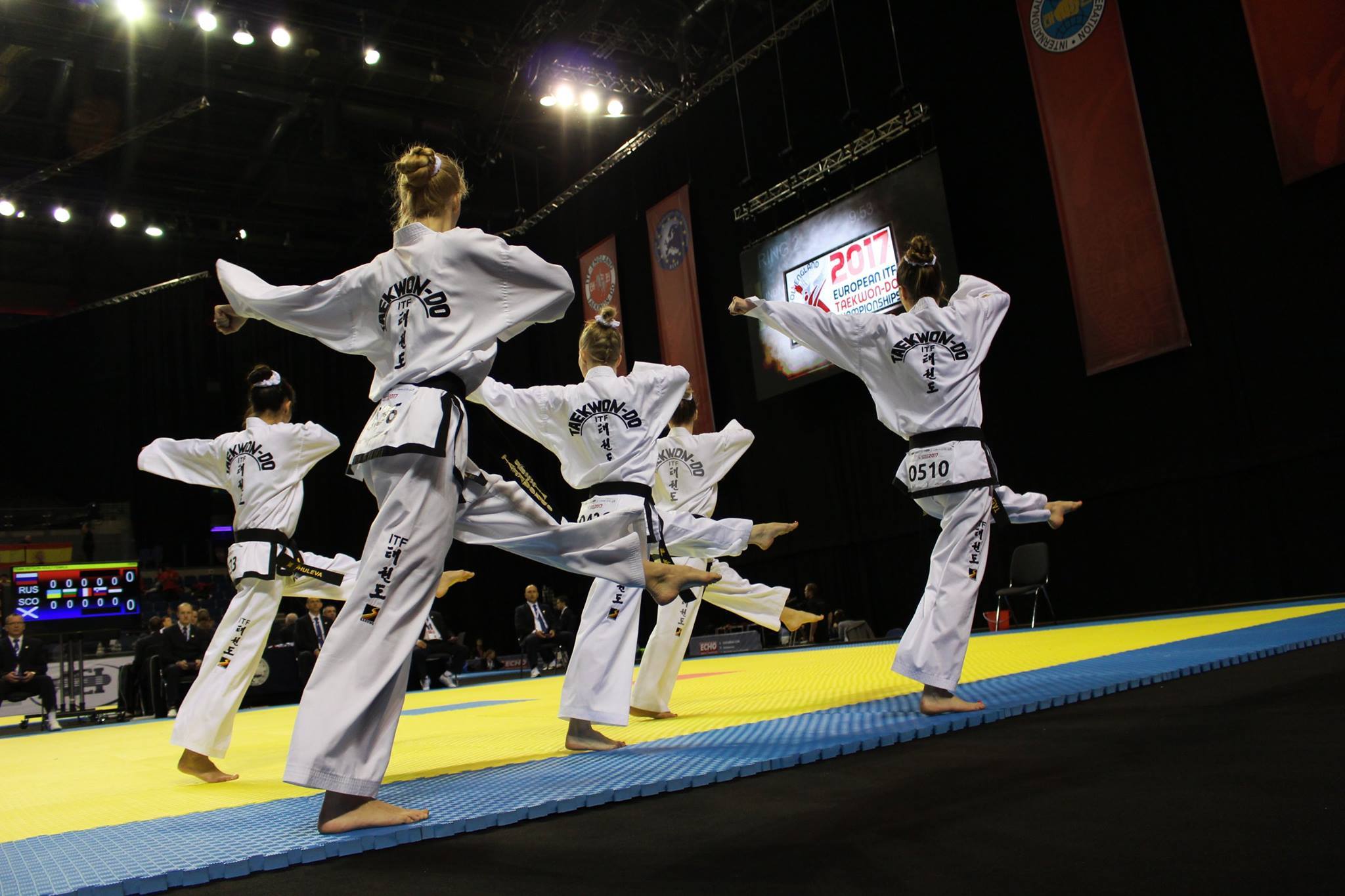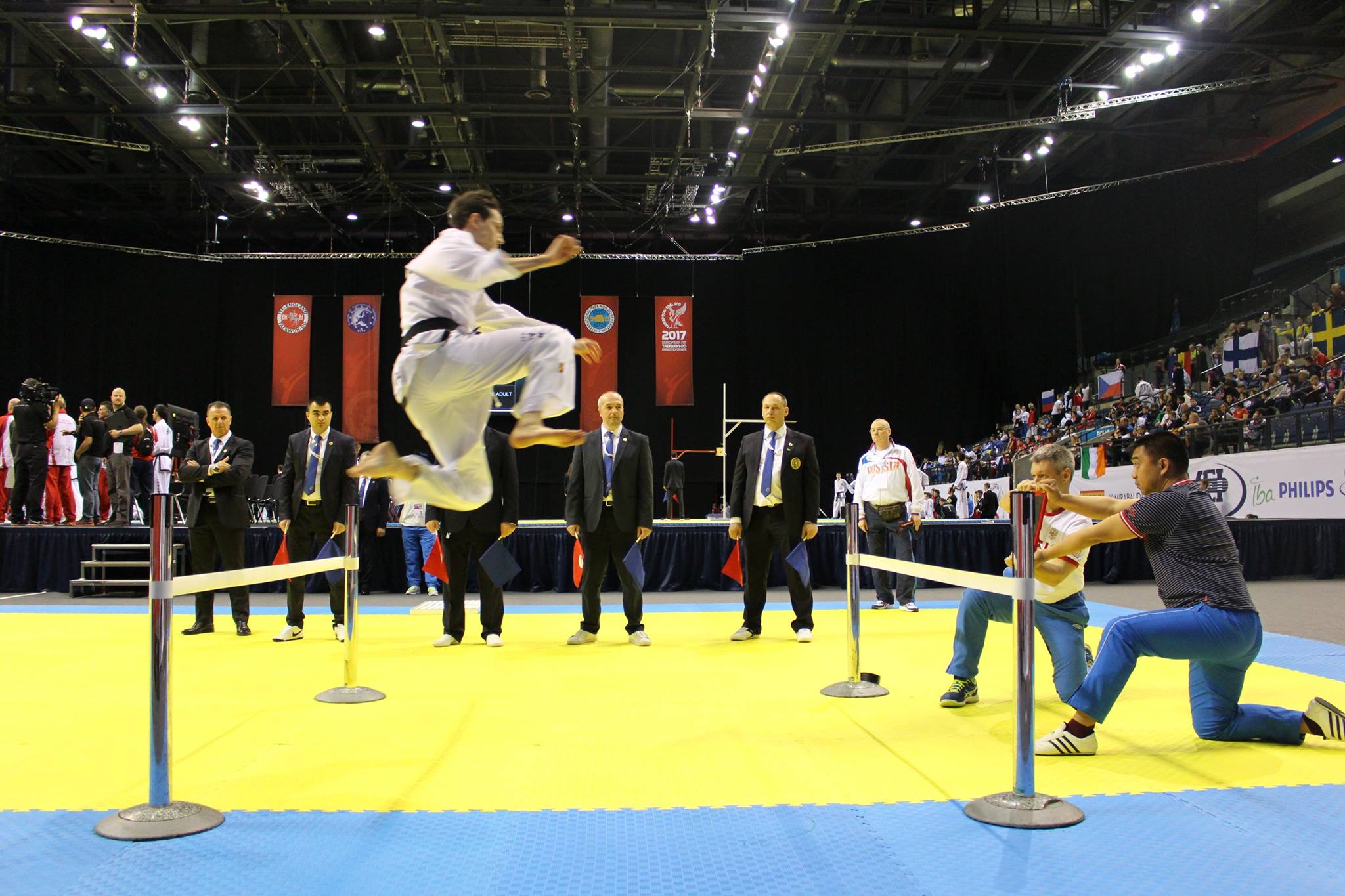 EITF Congress delegates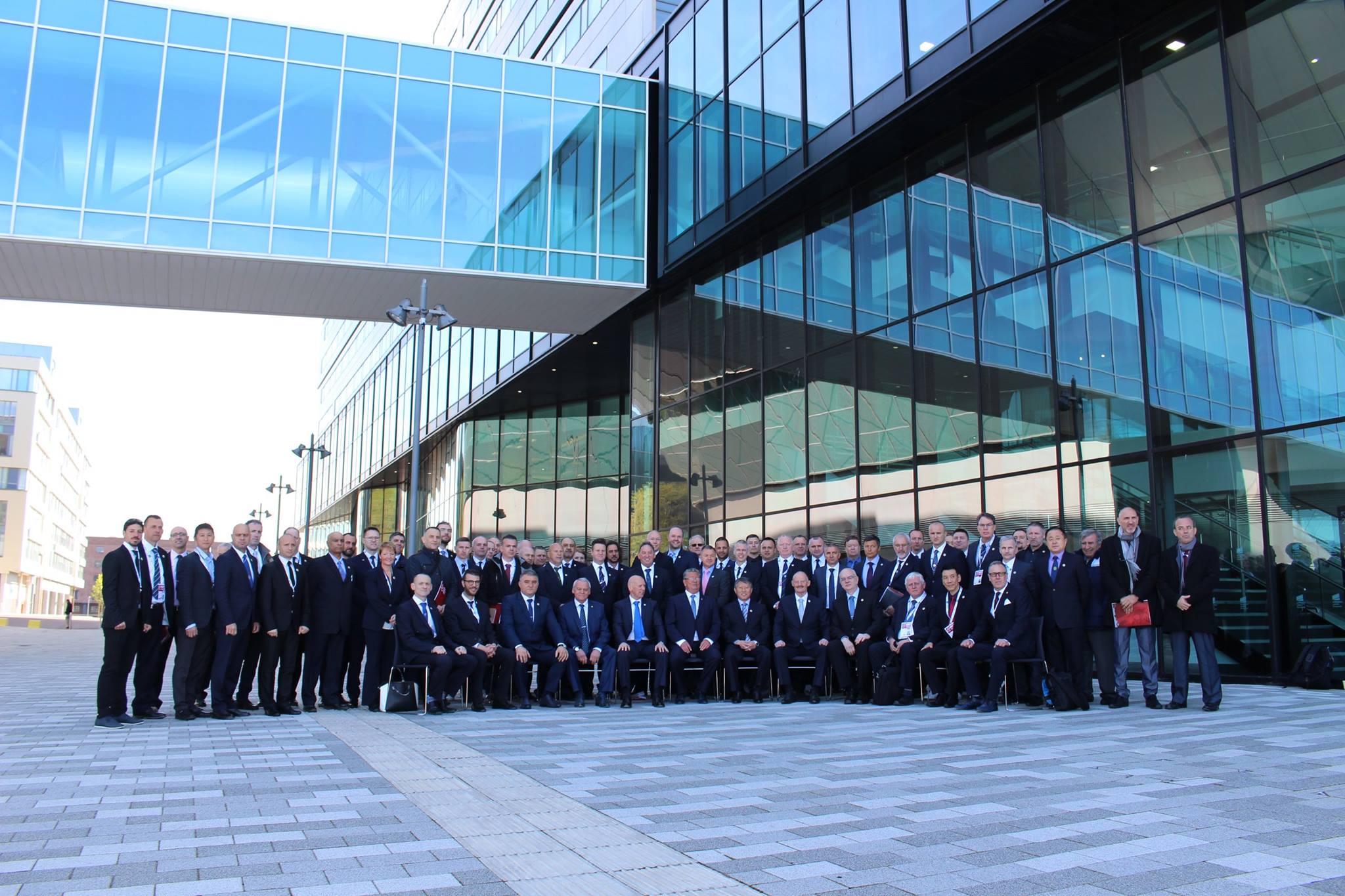 Umpires, Umpire and Tournament Committee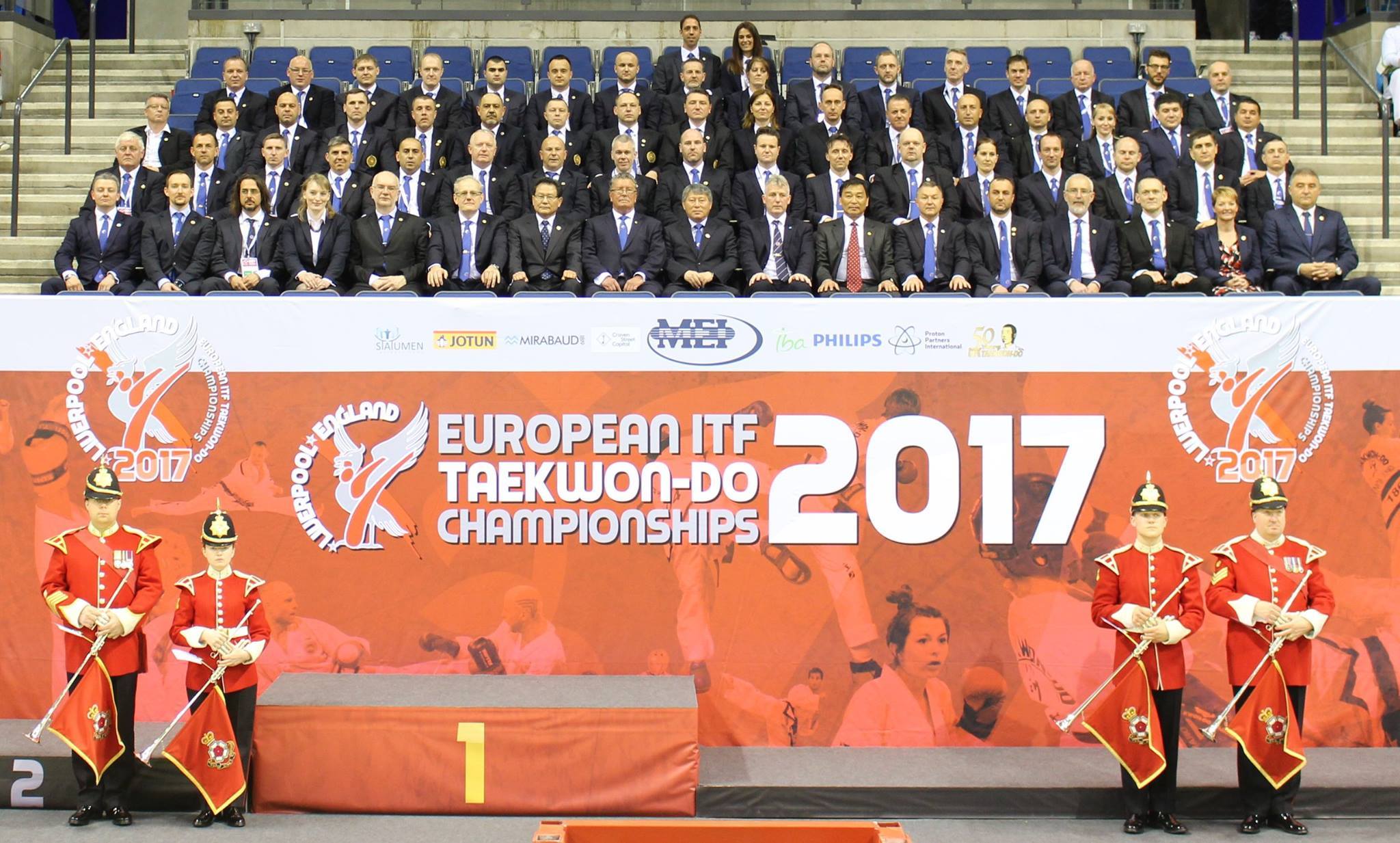 Spectacular Echo Arena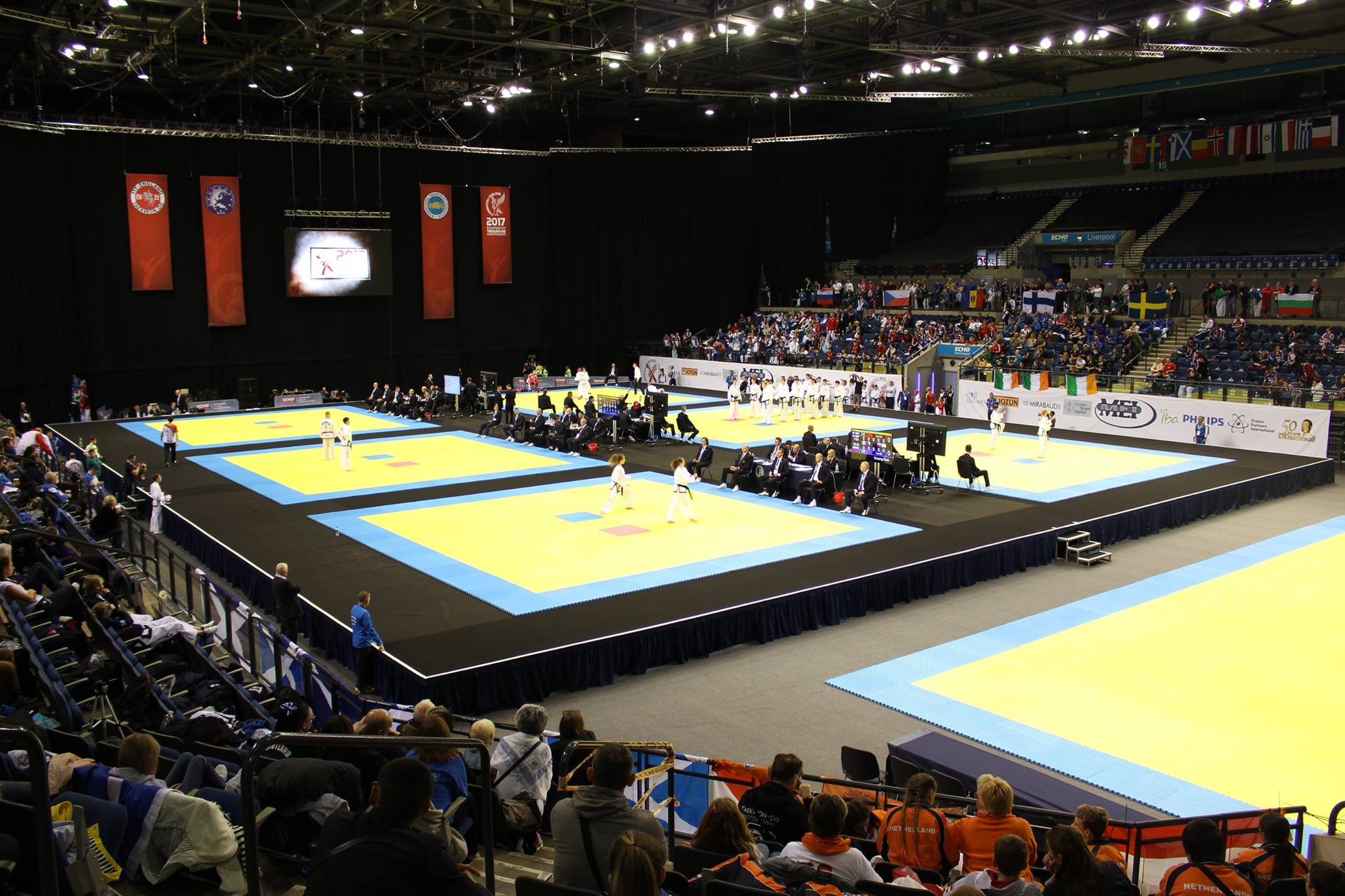 Detail from the opening ceremony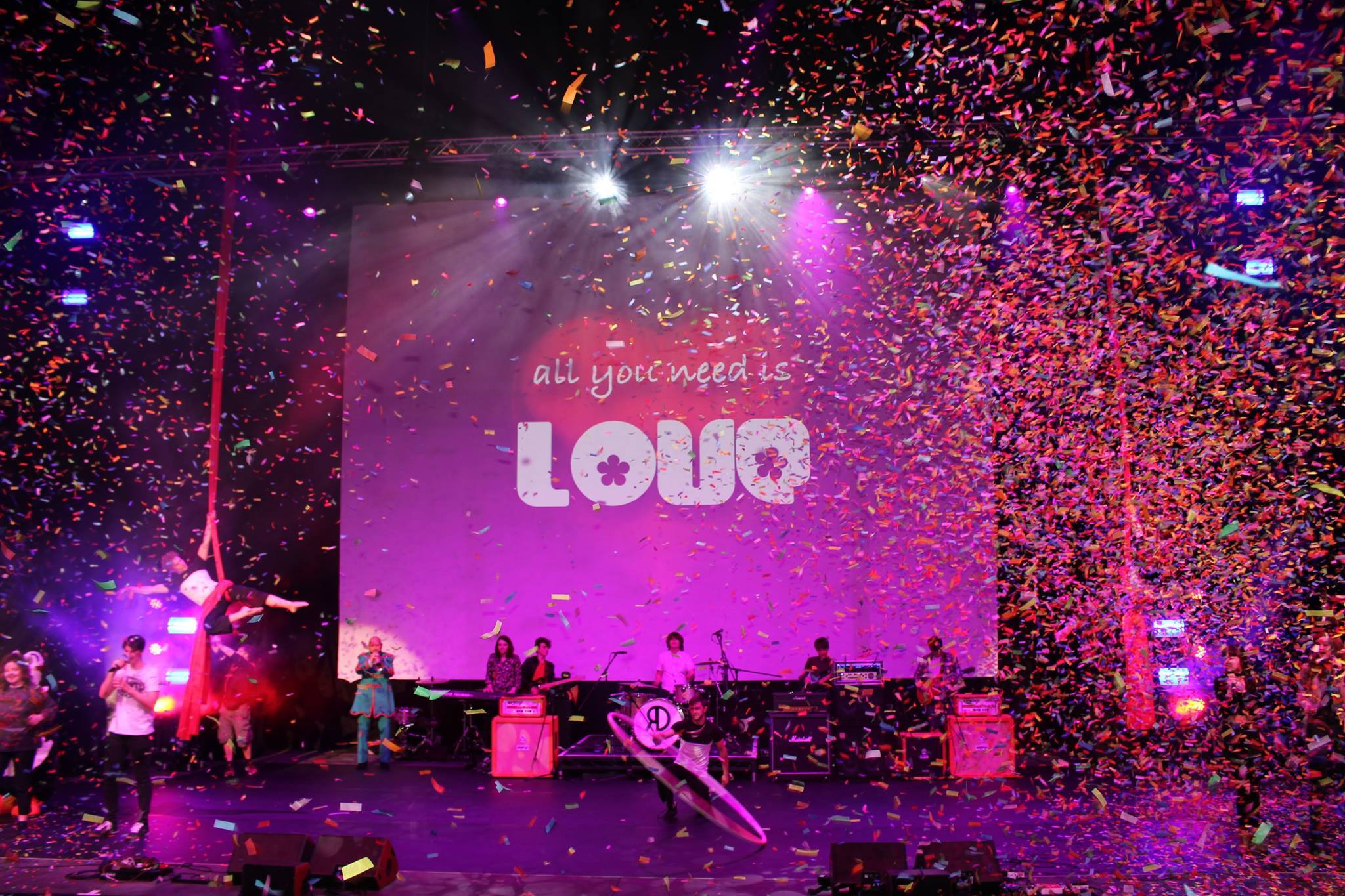 Link to a photo gallery by Darren Brinham - CLICK HERE
Downloads